Healthcare that gives you more
Experience expert health and wellness services, plus exclusive member benefits.
Look after your emotional wellbeing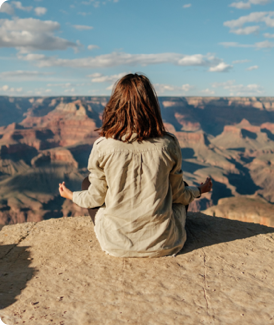 CALM & HEADSPACE

Vhi members get an exclusive discount for annual subscription to Calm or Headspace app.
Find out more >
Find out more >
MENTAL HEALTH SUPPORT
Support to help manage your mental health from stress and anxiety to financial worries, you can call us now.
1800 995 957
1800 995 957
Improve your physical wellbeing
DIETICIAN
Our expert dieticians and nutritionists work with you to ensure you achieve and maintain optimal body health.
PHYSIO
Consultations suitable for most issues including back and neck pain, sports injuries and any other stiffness or discomfort.
SPEECH & LANGUAGE
Our speech and language therapists provide individualised programmes to improve and restore communication.
Care during pregnancy and early days
Our maternity benefits ensure you are looked after from pregnancy to your baby's arrival.
ONE TO ONE MIDWIFE
Provides you with direct phone access to a midwife for information and support throughout your pregnancy.
Find out more >
Find out more >
BABY BUNDLE
Offers you and your baby a range of benefits from baby massage and breastfeeding consultations to scans.
Find out more >
Find out more >
Be fit and healthy
VHI HEALTH SQUAD
Vhi's Health Squad share their knowledge, skills and experience with you through a free 8 week programme.
Find out more >
Find out more >
ONLINE HEALTH TEAM
Get direct access to expert clinical care from the safety of your own home.
Find out more >
Find out more >
VHI PARKRUN REWARDS

Introducing (not)parkrun, members can run, walk or jog their weekly 5km anywhere, until parkrun resumes at official locations.
Find out more >
Find out more >
Get exclusive benefits
Enjoy the advantage of membership with exclusive discounts and more.
MEMBER OFFERS
From discounts on life and mortgage insurance to money off teeth whitening kits and much more.
Find out more >
Find out more >
BEATS DYSPRAXIA

Beats Medical Dyspraxia app is designed for children with Dyspraxia/DCD and is based on clinically proven therapies.
Find out more >
Find out more >